I'm a interdisciplinary professional working at the interface of psychology, communication, community building, learning processes and organizational development. My work focuses on relational forms of practices creating a more effective means of collaboration and decision making. I'm interested in exploring how individuals can come together through dialogic relations – improving interaction and collaboration. I'm also very focused on participatory ways of developing research such as community practices, arts-based research, narrative research and storytelling.
I hold a Ph.D. from my native Brazil at the University of Sao Paulo. While completing my doctoral dissertation I had a co-advisor, Sheila McNamee, from the University of New Hampshire, where I spent one year working with her on issues of dialogue and healthcare organization.
I share my approach in an international landscape lecturing, consulting and researching all over the wor/d. Bellow some of the core of my work:
---
IN THE NETHERLANDS.
I'm currently working at NHTV Breda University of Applied Science involved in very innovative international Masters. One is called Imagineering. The Imagineering Master is a business Masters focused on design approaches for complex systems.  The accent is on educating co-creative catalysts to ignite  change at a strategic organizational levels. I teach, coach and supervise students on different topics such as group processes, creative tools, dialogue, meaning making and some research methodologies. The other masters is called Tourism Destination Management, focusing on practice, perspectives and policies of tourism management at destinations. At this masters I teach destination context analysis, context-related research and coach in "Team performance and creative leadership". I'm also involved in cross-cultural management offering the students a broad perspective of working in an international environment.
Besides these two masters I'm involved in the Bachelor level working at the Performatory, a special track on social innovation in which the students are getting educated to become entrepreneurial drivers. It's all about: "How to make movements happen in the transformation-economy?" check it out
Also, since the begining of 2016 I am a Registered Educator at the National Institute in the Netherlands for the CRKBO (Dutch "Centraal Register Kort Beroepsonderwijs"). https://www.crkbo.nl/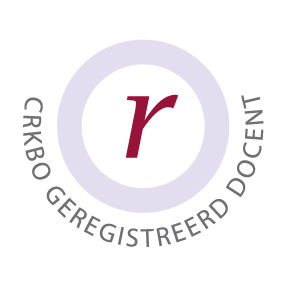 IN BRASIL.
As a Brazilian, I'm still connected with my country, partnering with many universities developing cross-cultural work, publishing together and offering workshops in collaboration. I'm connected to the University of São Paulo through a research group  called Psychology, Health Care and Social Constructionism. This is a research group composed by professors, researchers  and students in Brazil interested in exploring the process of meaning making in a varied of Institutional and community contexts. The group is certified by a Brazilian governmental institute called CNPq (National Council for Scientific and Technological Development).
I'm also a visiting professor at Federal University of Pernambuco at the management department and The State University of the Amazonas, in Manaus.
I also collaborate with  Co-Viva: a consultancy company focused on the power of co-creation to bring people together, develop common values and empower actions towards social innovation and social change in organizations.
AROUND THE WORLD.
TAOS Institute: This is a non-profit institute, a community of scholars and practitioners engaged in developing and sharing social constructionist ideas. The institute is concerned with the social processes essential for the construction of reason, knowledge and human value. I'm an associate of the institute as well as  member of the general Board of Directors and a member of the Taos institute Europe. At Taos,  I'm a Ph.D supervisor, workshop facilitator as well an online  trainer.
Designing research: It offers a way of thinking about research with a social constructionist orientation. The goal is to build a community of practitioners from around the world and reach people who can be empowered with this research approach.
---